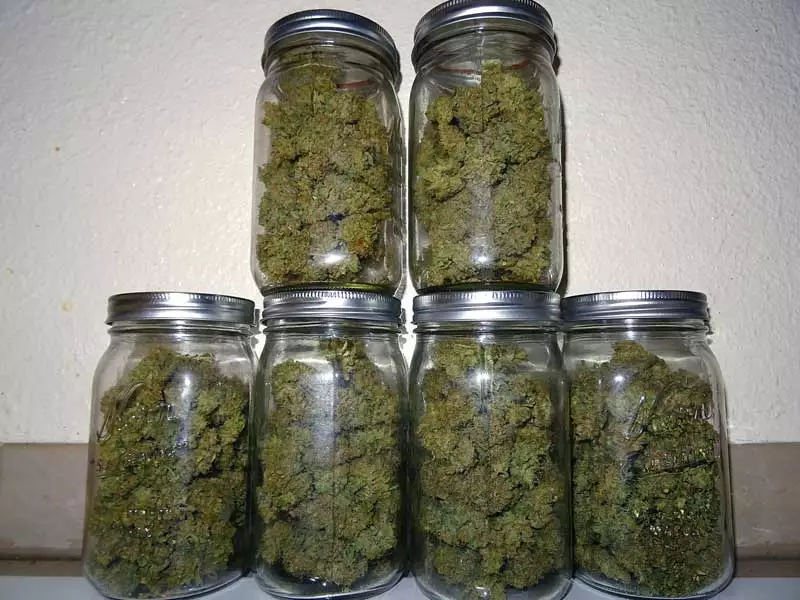 The Centers for Disease Control and Prevention (CDC) has recently been hosting meetings with medical marijuana patients as part of a broader series of listening sessions on alternative pain treatments. Buy Medical Marijuana
Dustin McDonald, who uses cannabis to treat Lyme disease and also serves as policy director with Americans for Safe Access (ASA), told Marijuana Moment last week that his conversation with the federal agency was productive, with representatives listening attentively as he explained his personal experiences as well as the advocacy work that ASA is involved in.
Beyond simply getting an audience with a main federal health agency, McDonald said what especially stood out to him was that the CDC representatives told him that his wasn't the first meeting they've had with someone who uses medical marijuana as an alternative pain management option. In fact, they said "a lot of the folks that they had spoken with were using cannabis for chronic pain."
"In addition to my interview and my testimony discussing my experience utilizing medical cannabis for chronic pain and acute pain, there was a large population of people that they spoke with that were doing something similar," McDonald said, adding that the CDC officials "seemed fairly open-minded" about the subject despite the ongoing federal prohibition of marijuana.
The ASA activist was especially encouraged by the last question the agency put to him, which he said asked "what could CDC do to assist in it advancing the conversation on additional research into medical cannabis applications to human health and health disorders, in talking to the lawmakers about the need to dive more deeply into researching all of these applications."
ASA wants to take advantage of the opportunity to work with CDC and other related agencies to advocate for "removing roadblocks to research and pushing federal dollars towards combined grant programs for federal government agencies and academic institutions to really take a look at what's going on with medical cannabis as a medicine," McDonald said.
While it's not clear what steps, if any, CDC will take to advance that conversation, McDonald said the fact that the agency heard from a multitude of voices about the therapeutic potential of marijuana could push them to take some action. At the very least, he expects medical marijuana to be discussed at some length in CDC's forthcoming updated Guideline for Prescribing Opioids for Chronic Pain.
Marijuana Moment reached out to CDC to find out how often cannabis has been brought up in its meetings with stakeholders, but a representative was not immediately available.
The agency said in a notice about the pain management meetings published in the Federal Register in July that the conversations "will help inform CDC's understanding of stakeholders' values and preferences related to pain and pain management and will complement CDC's ongoing work" on updating that guideline. Buy Medical Marijuana
This comes months after CDC closed a public comment period on pain management that saw over 1,000 submissions advocating for marijuana and kratom as pain relief options.
But while there's widespread interest in research cannabis as an opioid alternative, federally authorized research has been slow-going because of tight restrictions on who can access the plant for studies and where they can get it. Currently, there's only one registered manufacturer at the University of Mississippi, and the marijuana they cultivate has been described as chemically closer to hemp than cannabis available in commercial markets. Buy Medical Marijuana
A House committee last week approved key piece of marijuana research legislation that, among other things, would allow scientists to finally study cannabis from state-legal dispensaries.
DEA said four years ago that it would be taking steps to expand the number of federally authorized cannabis manufacturers, but it has not yet acted on applications.
Last year, scientists sued the agency, alleging that it had deliberately delayed approving additional marijuana manufacturers for research purposes despite its earlier pledge.
A court mandated that DEA take steps to make good on its promise, and that case was dropped after DEA provided a status update.
In March, DEA finally unveiled a revised rule change proposal that it said was necessary due to the high volume of applicants and to address potential complications related to international treaties to which the U.S. is a party.
The scientists behind the original case filed another suit against DEA, claiming that the agency used a "secret" document to justify its delay of approving manufacturer applications.
That was born out when the Justice Department Office of Legal Counsel document was released in April as part of a settlement in the case, revealing, among other things, that the agency feels that its current licensing structure for cannabis cultivation has been in violation of international treaties for decades.